In its second year, TEDxUTAustin took over the Cockrell School's James J. and Miriam B. Mulva Auditorium for a sold-out event titled "Origins of Tomorrow," bringing UT students and faculty members together to discuss topics ranging from social engineering to internet meme culture.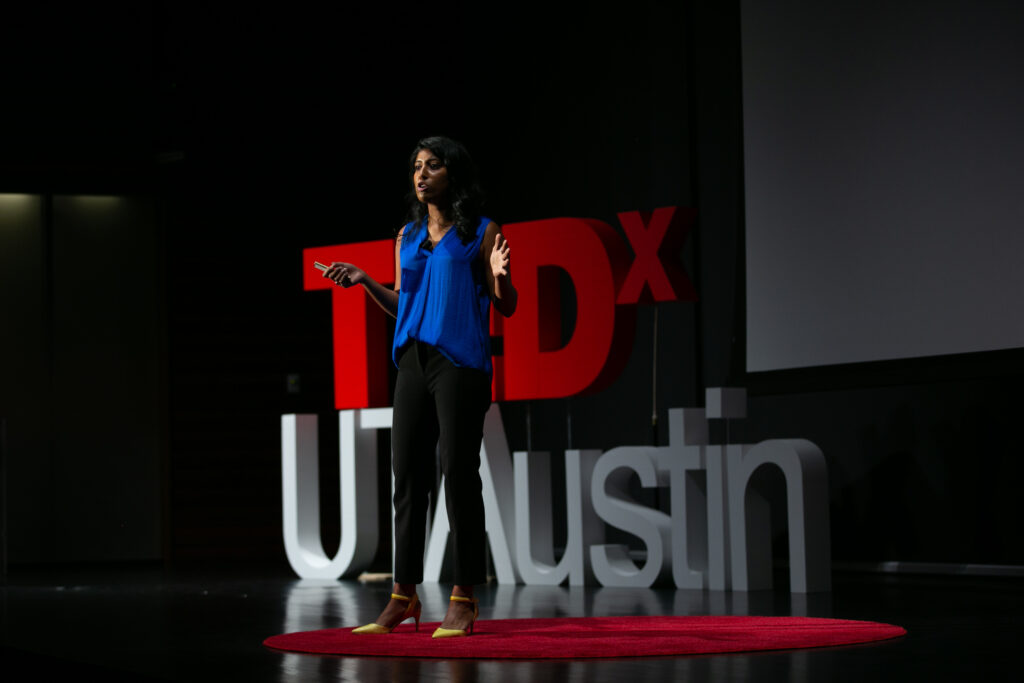 The daylong event, which included talks, breakout sessions and artistic performances, was launched by a group of students looking for an outlet to spread innovative ideas and connect a community within Austin that was eager to grow their impact on the world. While the event is hosted and largely led by Texas Engineering students, interdisciplinary collaboration has been fundamental to the success of the event.
"The holistic nature and interconnectedness of this platform can only be fully explored through the creative ingenuity of a diverse group of students," said Samyukta Singh, TEDxUTAustin president and a biology/premed student.
This year's event focused on initiatives that bridge the gap between modern and future societies. While each year of TEDxUTAustin tackles a new theme, the series has an overarching goal of creating an inclusive space where novel ideas transform thinking.
"TEDxUTAustin is about uniting minds and creating solutions to the world's biggest challenges," Singh said. "It is about forming endless connections, changing perspectives and reimagining the future."
Watch all of the 2019 TEDxUTAustin talks