How Two 'Anti‑Establishment' Alumni Entrepreneurs are Reshaping the Probiotic Beverage Market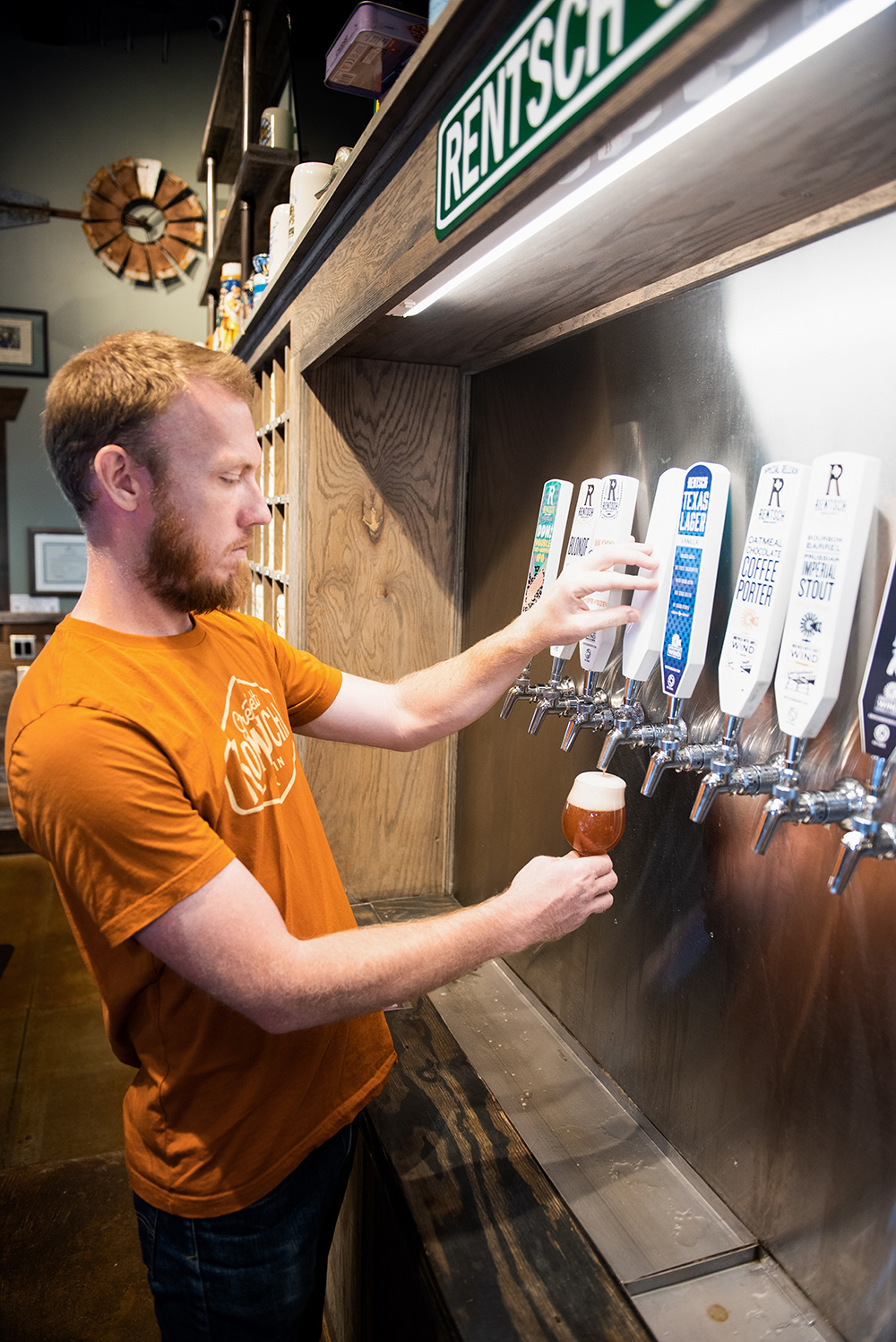 It's another hot summer day in Texas. The thermostat is creeping above 100 degrees. The cicadas are chirping. The smell of BBQ is wafting through the air. You need to quench your thirst, so you reach for your ice-cold can of…locally brewed kombucha tea?
Thanks to two Texas Mechanical Engineering alumni — Tim Klatt (B.A. Plan II Honors 2006, B.S. ME 2006, M.S. ME 2013) and David Leigh (B.S. ME 1991, M.S. ME 2011, Ph.D. MSE 2019) — and their team — Nathan Klatt (BBA 1995, MPA 1995), Rick Boucard (B.S. ChE 2006), Adam Blumenshein, Gavin Booth and Andrew Rentschler — this picture of a perfect summer day can now be a reality. Their new venture, called Greenbelt Craft Kombucha, is a low-sugar, locally brewed kombucha tea high in probiotics and low in additives.
The best part? After realizing that the high price and glass-bottle packaging of most kombucha teas were turning away potential buyers, Klatt and Leigh identified an opportunity to make drinking kombucha a more accessible and affordable experience: They packaged their fizzy drink in a convenient 12-ounce can.
"The Cockrell School taught us to think scientifically … That process-driven approach has led to our success."

—David Leigh, Texas Mechanical Engineering, Class of '91
Klatt and Leigh originally met during their graduate studies in the Cockrell School of Engineering. "We were a little more anti-establishment and more entrepreneurial than most," Klatt joked. "It worked well." They kept in touch after graduation and supported each other's entrepreneurial ventures before officially joining forces to create the beverage company in the spring of 2018.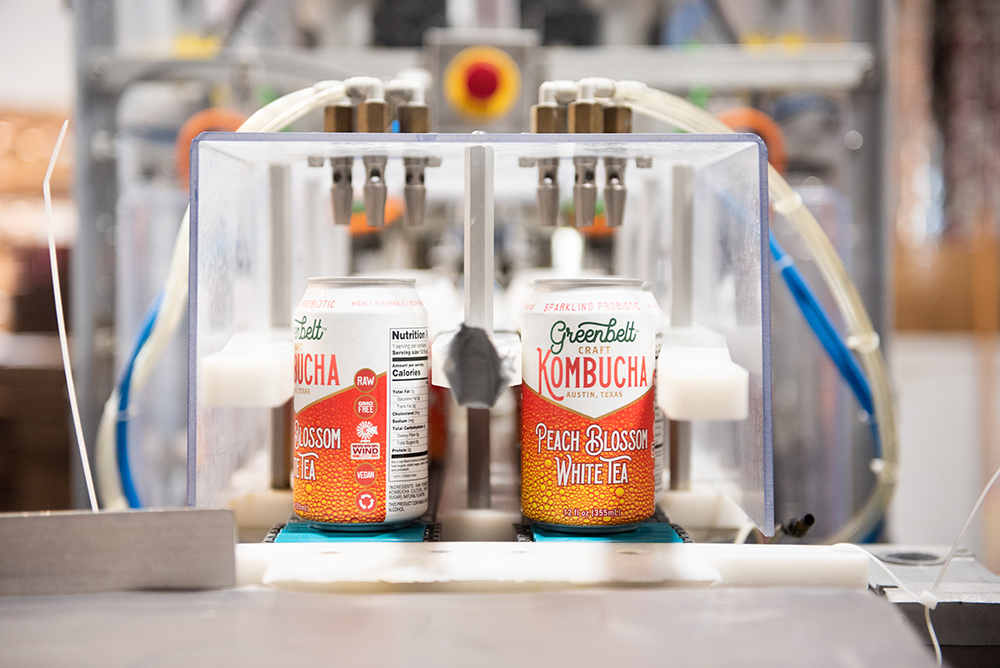 DID YOU KNOW?
Kombucha is a drink made from combining black or green tea with a naturally occurring bacterial mix of lactobacillus and acetobacter, known as a SCOBY (symbiotic culture of bacteria and yeast).
"Our engineering education at the Cockrell School was really pivotal to shaping the way we now think about our business," Leigh said. "The courses taught us to think scientifically — what do we know, what do we not know, what are our assumptions and how can we use this information to solve the problem? That process-driven approach has led to our success."
As long-time Austin residents, it was important to Klatt and Leigh to pay tribute to the cultural vibrancy of the city in the branding and vision of the company. Aside from the nod to Austin in the company's name — as Austin is a city rich with greenbelts — their mission is to provide a healthy, environmentally friendly, locally made drink to fit Austinites' active lifestyles.
The company's winning formula of producing a health-minded drink with local flair is enjoying tremendous success. The teas can now be found in over 130 H-E-B grocery stores across Texas with future plans to take the product nationwide. And, at about $2 and 40 calories per can, it has proven to be the affordable, health-conscious beverage that Klatt and Leigh set out to provide.
It's really about the spirit of a Texan … fiercely independent, yet very loyal. UT embodies that spirit, Austin embodies that spirit, and we want Greenbelt Craft Kombucha to embody that spirit, too."

—David Leigh
In addition to their goal of brewing the best kombucha tea, Klatt and Leigh hope to inspire current Cockrell School students who have dreams to start their own entrepreneurial ventures. They advised current students to find the "why" behind their business ideas, while also encouraging students to surround themselves with mentors who elevate not only their skills but also their character as engineers and entrepreneurs.
"It's a journey, and it won't happen in a day," Leigh said. "It's a lifetime's worth of work and development and experimentation. If you have the commitment and drive to succeed, you will."