In their quest to build a better sling that doesn't rely on trees, a group of entrepreneurial, hammock-loving Texas Engineering students ended up inventing a crowd-pleasing new product and launching a unique startup.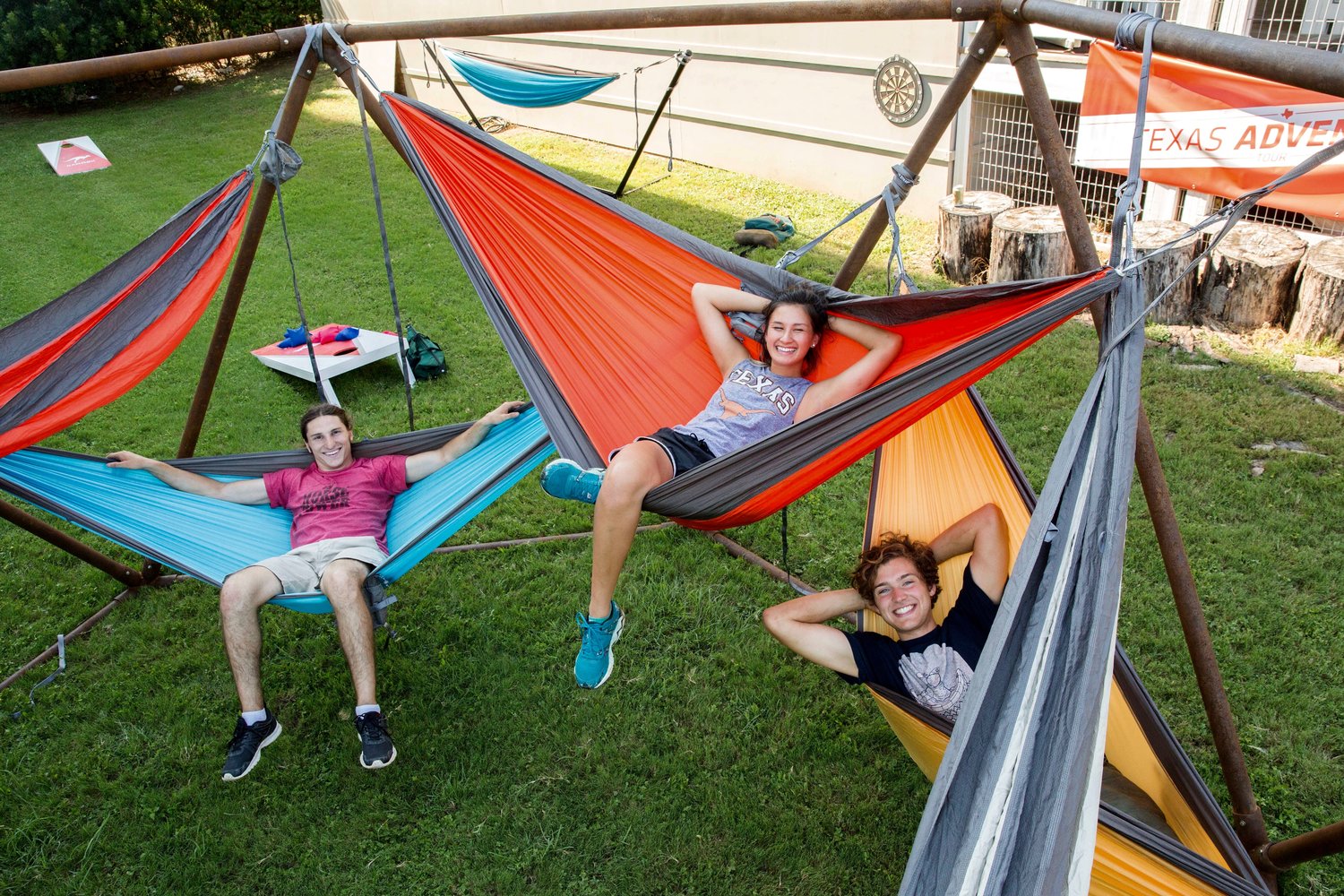 Nido Structures is run by a cross-disciplinary team of Cockrell School students and recent graduates who came up with an idea for free-standing structures to hang hammocks—an important distinction because tree-hanging hammocks can damage the bark and ultimately cause a tree to die.
"Thus, the Weaver was born," said Alex Booth, one of Nido's leaders, referring to what would become the company's first product. Using the Longhorn Maker Studios and continuing to draw on their handson training in the Cockrell School, the Nido team began developing these structures out of locally sourced reclaimed steel oil pipes. The pipes are arranged in a geometric way that can accommodate up to eight hammocks in various configurations, and, today, Nido sells and leases their products to individuals and groups in Austin and throughout Texas and the U.S.
"It is both humbling and immensely fulfilling to have something that you worked so hard on be valued by a complete stranger—the response has been tremendous and has solidified each of our paths toward entrepreneurship," Booth said.